The Golden Gate Petroleum Story
Golden Gate Petroleum is a second-generation family owned wholesale distributor of fuels and lubricants. Founded in 1946, Golden Gate is headquartered in Martinez, CA with corporate offices in Lakeport, CA, Reno, NV, and Grand Junction, CO. Our locations are spread throughout California, Nevada, and Colorado.
Our service area expands throughout Northern California and Nevada. Golden Gate distributes and delivers a number of products including bulk lubricants, diesel, gasoline, race gas, propane, fuel oil, E85, NEXDIESEL Renewable Diesel, biodiesel and biofuels on a commercial and retail scale. A sampling of our customers include Government, State and County Transportation Fleets, Large Commercial Fleets, Farmers, Construction Fleets, Manufacturing Companies, Car Dealerships and many more. Golden Gate Petroleum currently provides thousands of businesses in the Western United States with high levels of service and top-quality products.
---
All in the Family
Our top management team is comprised of leaders with a combined 150 years of petroleum experience.
---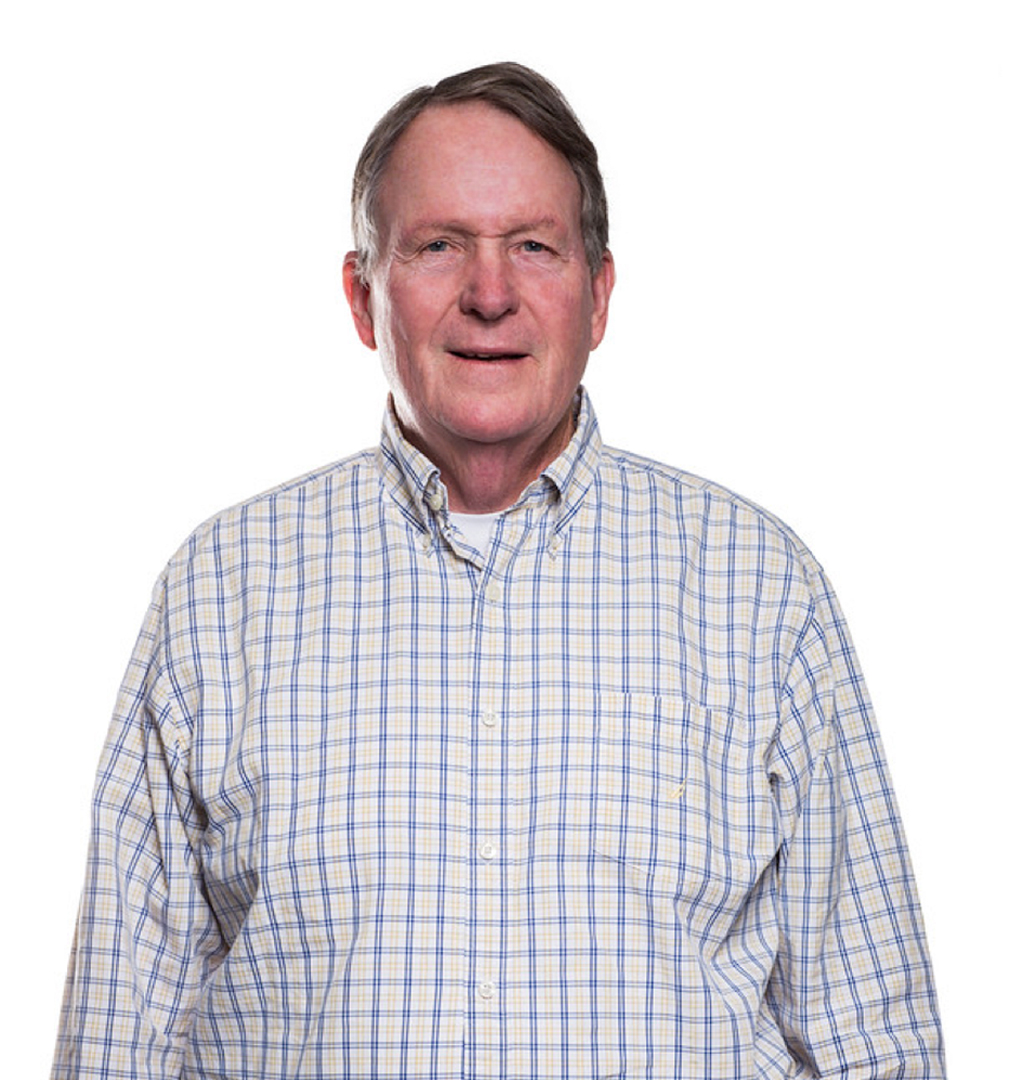 ---
Dennis O'Keefe
CEO & President
The Chief Executive Officer and President is Dennis O'Keefe. Located in Reno, NV, Dennis is extremely committed to Golden Gate Petroleum (GGP). His wife Karen, two sons Michael and Patrick, and daughter-in-law Lori, are all involved in the organization, making it a second-generational Family Business.
Dennis graduated from Saint Mary's College in Moraga, CA with a Bachelor of Science in Biology. In his senior year, Dennis was recruited by Shell Oil to work as a Salesman. After graduating from college, he relocated to Los Angeles to pursue a career with Shell.
While at Shell, Dennis was drafted into the army where he ran a petroleum lab in Vietnam. After his service commitment he returned to Shell Oil and was based out of Sacramento.
In 1970, after working in the petroleum industry for 4 years, Dennis had a desire to own his own business. He expressed his entrepreneurial spirit to his boss at Shell Oil, and was quickly introduced to Ernie Myer, founder of Golden Gate Petroleum. Mr. Myer founded Golden Gate Petroleum in 1946 to service the Post War Demand for Petroleum Products in the US and the Far East. At that time, their main focus was supplying fuel oil and distillates.
After coming on board, Dennis propelled Golden Gate Petroleum as one of the Largest Marketers of unbranded fuels in the Western United States. Upon Ernie's retirement, Dennis took over full ownership of Golden Gate Petroleum in 1979. GGP has since acquired numerous jobberships in Northern California, has expanded in the retail market, and owns several truck stops and processing plants in Nevada and Colorado.
Some of Golden Gate Petroleum's sister companies include fuel distributor Westgate Petroleum in Lake County, petroleum-product refiner Golden Gate/S.E.T. Petroleum Partners of Nevada, and retail entities Golden Gate Retail of Nevada and Eastgate Petroleum.
Patrick O'Keefe
Vice President
Headquartered at the Martinez Corporate Office, Vice President Patrick "Pat" O'Keefe has grown up in and around the fuel industry. His career at Golden Gate Petroleum started in high school while working part-time in a variety of company positions. After graduating from college, Pat joined Golden Gate Petroleum as a full-time Sales Representative. Working in the field and listening to customers' needs allowed Pat the platform to successfully develop a variety of creative solutions for the fueling needs of Golden Gate's customers, earning him the title of Sales Manager.
In 2007, Pat was appointed Vice President where he currently oversees the Golden Gate Petroleum organization and is responsible for managing the day-to-day operations in California as well as investments, mergers and acquisitions, strategical planning, banking relationships and a variety of other leadership tasks. Since being promoted to Vice President, Golden Gate continues to be an industry leader.
Pat O'Keefe graduated from St. Mary's College and holds a Bachelor of Science degree in Business. Pat is a lifetime member of Sigma Beta Delta, the National Honor Society in Business Management and Administration. Pat is active professionally in a variety of industry-related business organizations and is often a guest speaker and expert on alternative fuels at a variety of private and public events.
Over the years, Pat has remained extremely customer focused. This focus has allowed him to be responsive to customer requests such as the need for an environmentally-friendly diesel fuel. Using his industry knowledge and creativity, in 1996 Pat introduced biodiesel to the California fuel market. Through Pat's direction, Golden Gate Petroleum became one of the first and largest distributors of biodiesel and biodiesel blends in the nation. Being an entrepreneur, Pat, with his wife Lori, started a biodiesel manufacturing and brokerage firm in 2005.
In 2013, Pat introduced a cutting-edge biofuel, making it available for distribution to Golden Gate's California customers and to the nation as a whole for commercial fleets. This low carbon, 100% sustainable fuel known as Renewable Diesel (RD100) is chemically identical to petroleum diesel yet is petroleum free. Because of Patrick's foresight, Golden Gate became the first fuel distributor in the United States to sell Renewable Diesel to private and public commercial fleets. Demand for Renewable Diesel has grown at a strong pace and continues to penetrate the market greatly due to Pat's commitment to educating fleets and consumers about its benefits. From Renewable Diesel's success, Pat created sister company NeXgen Fuel in 2015 and introduced the brand NEXDIESEL Renewable Diesel to its commercial fleet customers.
In the summer of 2015, Golden Gate Petroleum and Pat's motorsports company, CLP Motorsports, teamed up and successfully drove coast-to-coast across the United States on one tank of Renewable Diesel in a CLP Motorsports-built street legal sports car, a feat no one had ever accomplished. Pat continues to merge his passion for race cars and renewable fuels in addition to renewable diesel-powered vehicle projects.
Some of Golden Gate Petroleum's sister company's include fuel distributor Westgate Petroleum in Lake Country, petroleum product refiner Golden Gate/S.E.T. Petroleum Partners of Nevada, and retail entities Golden Gate Retail of Nevada and Eastgate Petroleum.
Lori O'Keefe
Project Management Director
Lori O'Keefe is Golden Gate Petroleum's Project Manager. With a strong knowledge of insurance and risk coupled with her design and organizational skills, Lori is responsible for team leading and executing projects to their completion.
In 2005, Lori joined Golden Gate Petroleum and became the Risk Manager for the California and Nevada locations. That same year, with her husband Vice President Patrick O'Keefe, Lori started Bay Biodiesel, a biodiesel manufacturing and brokerage firm where she took on the title of Chief Financial Officer. In 2013, Patrick and Lori started CLP Motorsports, an aftermarket motorsports shop based in Martinez, CA. In the summer of 2015, both Golden Gate and CLP Motorsports teamed up to drive across the United States on one tank of Renewable Diesel in a CLP Motorsports-built street legal race car #AcrossUSA.
Lori O'Keefe holds a Bachelor of Science degree from St Mary's college in Moraga. She is a lifetime member of Psi Chi, the National Honor Society in Psychology. Lori and Patrick have been married for over 15 years and have a son who enjoys coming to work and helping direct the fun throughout the Golden Gate Petroleum family of companies.
Mike O'Keefe
Dispatch & Manager of Western Pacific Transportation
Mike O'Keefe has worked for Golden Gate Petroleum for over 20 years. He currently works in Golden Gate Petroleum's trucking operations. He also works with one of our affiliated companies, Northgate Petroleum.
Nacho Aguilar
Director of Retail, Nevada/California
Ignacio "Nacho" Aguilar is the Director of Retail Operations and is based out of both California and Nevada corporate offices. Nacho comes to Golden Gate with over thirteen years of refueling and convenience store management and is considered an expert in his field. Nacho currently oversees 26 (and growing) refueling sites and convenience stores throughout California and Nevada.
Nacho's previous and current accomplishments are impressive. Nacho is responsible for 12 stores, all C-Store Operations, improvements in the shrink and archived – 1%, marketing improvements, personnel management and increasing store sales. Nacho's holds advanced training certificates in both Underground Storage Tanks (UST) and Environmental Vapor Recovery (EVR). Nacho makes great strides to keep Golden Gate in compliance with federal, state and local environmental regulations.